Best Energy Efficiency Products in 2022
By EnergySage
Energy Efficiency Products Buyer's Guide
What is an energy efficiency product?
An energy-efficient product is any type of consumer product (lightbulbs, power strips, etc.) that performs the same function as its non-energy efficient alternative while saving money through smart energy technology and decisions. While energy-efficient items don't necessarily have special features, they all eliminate inefficient practices in traditional and commonly used household items.
Why buy an energy efficiency product?
Energy-efficient products are designed to reduce your overall energy use, which reduces your energy bill and the amount of money you have to spend. By spending slightly more money upfront to buy an energy-efficient product, you will see returns accumulate over time as you shave small chunks off of your energy bill each month.
Choosing energy-efficient devices and products has environmental benefits as well. Because these products reduce your energy use, they also reduce the amount of energy that needs to be generated through the burning of fossil fuels like coal and natural gas. Less energy generation from fossil fuels leads to lower greenhouse gas emissions, which contribute to global climate change and have been proven detrimental to our natural environment.
What features are important to keep in mind when buying energy efficiency products?
Because energy-efficient products are highly variable and span many categories of consumer products, the factors to keep in mind when choosing energy-efficient products are numerous. To understand the benefits and drawbacks of individual products, research other items similar to the one you are considering. These are a few points to consider as you shop for energy-efficient products. 
Physical features
For products like power strips, switches, faucets, and more, hardware features are important for functional and aesthetic reasons. The number of outlets on a power strip, the types of buttons and options on a light switch, and a button (or lack thereof) for different stream types on a faucet are all examples of physical features that can differentiate energy-efficient products.
ENERGY STAR certification
If a product is Energy Star certified, it has met strict energy performance standards established by the U.S. Environmental Protection Agency and Department of Energy. Products that are Energy Star compliant are certified by the government to be highly energy efficient. Products without an Energy Star-compliant rating can still be reliable, efficient, and of the highest quality, but the Energy Star logo adds an additional reassurance for the products that you purchase.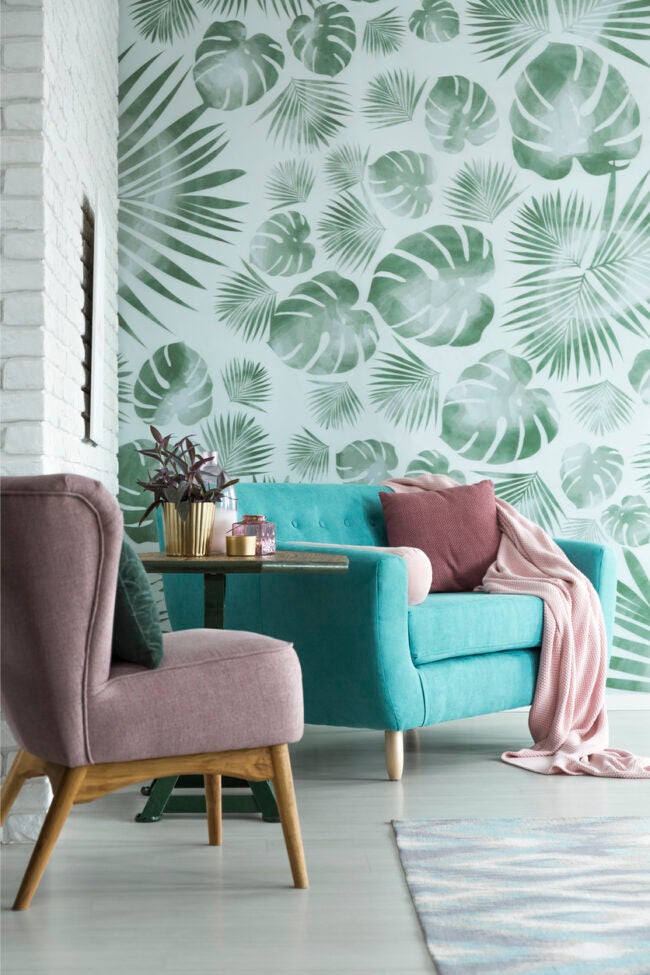 20 DIY Home Projects Absolutely Anyone Can Do
BOB VILA
Every home can use a little sprucing up. If you've been overwhelmed by a list of needed house projects in the past, this is your chance to tackle a few easy DIYs like a pro. Even if you think you're the least handy person around, these home projects are doable.
Not only can you save money by tackling home projects yourself, you can also learn useful skills along the way. Building these skills may benefit your well-being, and in the process, you may discover new passions and greater confidence. DIY at home can also provide creative ways to express yourself.
Wallpaper can add color and pattern in an elegant or invigorating way that paint can't always match. Available in a variety of materials, it can also add texture to your room. Today's peel-and-stick wallpapers make your DIY décor easier to apply. Just be sure to measure the height and width of each wall and multiply those numbers to calculate the square footage of the wall. 
Related: How to Clean Wallpaper
2. Vinyl flooring comes in many iterations: by the roll, in "tiles," and in plank form. Any version makes a great floor surface, particularly in rooms where high moisture levels occur, such as kitchens and bathrooms.
Vinyl plank is easy to cut, doesn't require bonding to the subfloor, and snaps together simply for a tight fit. Gather the proper tools, remove baseboards and molding, measure accurately, make sure the floor is level, and begin laying out your planks.
3. If you're looking for things to build with the kids, a raised garden bed may interest you. They make growing vegetables and flowers easier on your back and knees. Choose a spot and plot out the size and footprint of your raised bed; 3 feet wide typically enables gardeners to easily reach across. Most are between 12 and 20 inches tall.
You can buy a kit like this one available on Amazon—a top pick in our researched guide to the best raised garden beds—or use water-resistant material, such as concrete blocks, landscape timber, or rot-resistant exterior wood like cedar. 
To see more DIY tricks like these, go to BOB VILA
HOUSE BEAUTIFUL
The 36 Best DIY Projects We Did This Year